Granite Countertop Selection Made Easy
Granite is a natural stone that is durable and has elegant, functional qualities. When searching for kitchen remodeling ideas, make granite countertops your first choice! Matching your kitchen cabinets and appliances to your countertops is simple when you choose granite kitchen countertops. Granite comes in a wide variety of colors that will perfectly fit into your existing kitchen or your new kitchen construction. You can select from potentially hundreds of subtle variations in colors to fit into any kitchen design. Each slab not only comes in these multiple color choices, but also has the added benefit of every slab being unique. Since granite is a natural stone, no two pieces have exactly the same pattern, adding to the beauty of granite kitchen countertops. Although color selection is a critical step in making your kitchen beautiful and stylish, it does not have to be overwhelming. Let our team of experts at C&D Granite, Minneapolis MN help.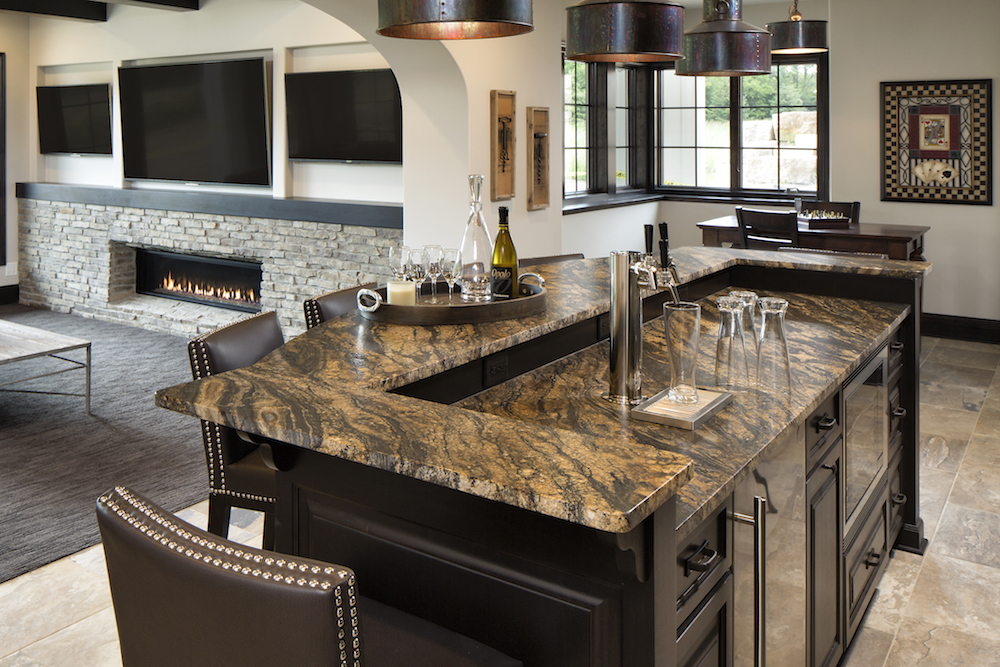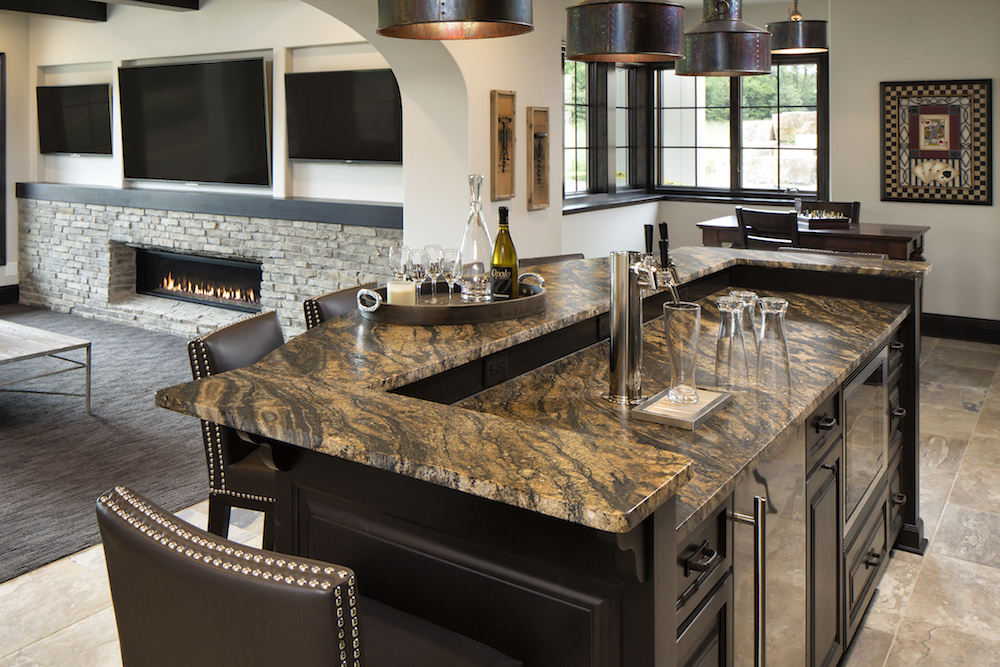 Granite Countertops are Beautiful Features for Your Kitchen Remodel
When remodeling your kitchen, you want to be sure to match your countertops to your existing kitchen or to the kitchen you envision with your new build. Either way, these 5 simple granite countertop selection steps will make your decisions a breeze–
1. Evaluate the Kitchen in Comparison to the Rest of your House:
You will want to match your kitchen to the rest of your house. Even if your kitchen is not in plain sight of other rooms, you will want to have consistency in the style and the color of your entire home. You want your home to feel connected and homey. If you keep your home in the same basic color scheme and style, it will feel like it is tied together. You may even want to bring colors and styles in from another room by choosing granite countertops that accent those colors and styles.
2. Consider Dark and Light Granite Colors:
If you are having trouble choosing between lighter colors or darker colors, choose both! Having contrasting colors in your kitchen remodeling project will prove to have an exquisite end result. Contrasting colors in your kitchen remodel, such as a lighter island with dark walls or dark counters with a lighter granite backsplash, will add to the luxurious look of your new kitchen. Looking at photos of kitchens that feature granite countertops can help you see the beauty in selecting contrasting colors for your kitchen project. Opposing granite colors can perfectly complement each other just as having opposing colors in kitchen cabinetry, backsplashes and appliances does. These complementary colors will make your kitchen appealing and will add visual balance to your room. Opposing colors can also give your kitchen an open and spacious feeling. There is no need to worry when you are having trouble choosing between dark granite colors and light granite colors, you can choose both!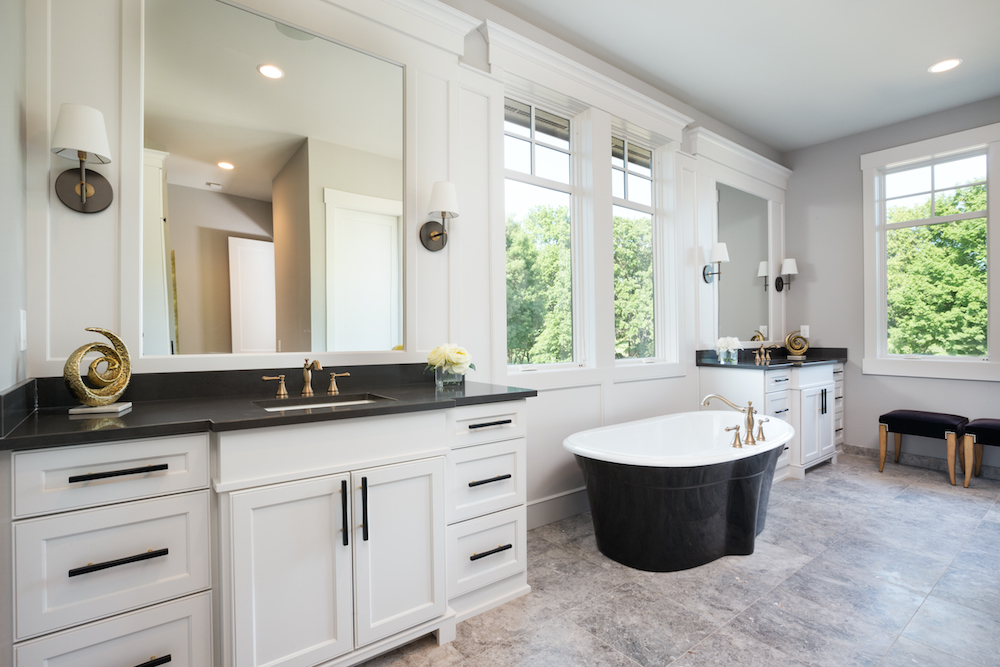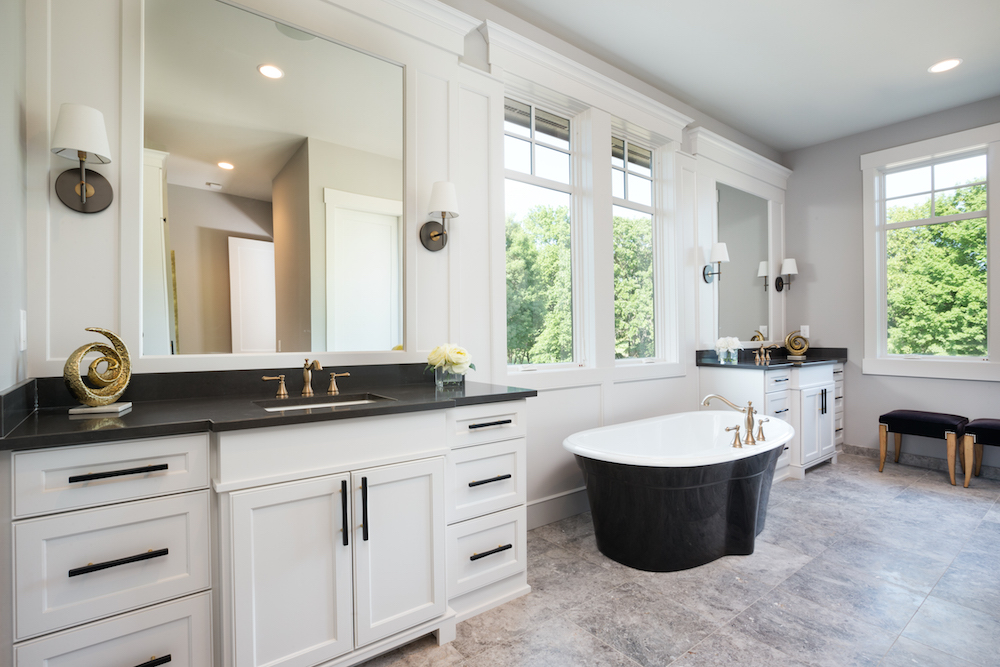 3. Decide On the Style of Your Kitchen Remodel:
Determine which style of kitchen you want in your home. Your kitchen could be traditional, modern, contemporary or many other styles. Once you have chosen the type of new kitchen you desire, it can be very helpful to look at pictures of those types of kitchens. You can find pictures of different styles of kitchens in magazines, on TV or on granite countertop websites. Visualizing different designs of kitchens will help you narrow your granite color options down. You can mimic the kitchens that you find to be most pleasing and that match the style and color of your home.
4. Think About the Flexibility of the Available Colors:
Granite comes in a rainbow of colors with each main color having it's own set of characteristics. Black is a dramatic and classic granite color and will match nearly every color scheme. Black granite can be a bit more rare than other colors of granite, however, and may be slightly more costly. Brown is a warm color that will include warm undertones and will go well with reds, oranges, red purples and pinks. Greens are exquisite when paired with a neutral background, but are not quite as flexible as browns or blacks. Greens will have a calming effect on your space and will add some beautiful color. Red granite is either wine-colored or orange-based and will make your countertops the main attraction of your new kitchen. Red granite will look especially stunning if the rest of the kitchen is a muted color. Blue granite is exotic and will look gorgeous in a kitchen featuring lighter colors.  Blue is also a calming color and will make your new kitchen a beautiful haven. White countertops can add space to your kitchen and are lovely when paired with darker cabinets or appliances.
5. Look at the Granite Slabs Available:
As soon as you decide on a color direction, it is important to visit a granite showroom that will allow you to see the various slabs they have available. Since granite is a natural stone, no two pieces are patterned in exactly the same way. The color selection is important, but the visualization of the actual slab you will be choosing is just as important. C&D Granite makes granite slab visualization easy with our natural stone showroom. The granite sample you choose will have your color selection and color variety patterns in it. Place your granite sample against your existing or future appliances, cabinetry and paint selections. Try the comparison at several different times throughout the day to make sure the lighting looks good. Be sure to ask your granite countertop expert how new the sample is and how closely representative of the entire slab it is.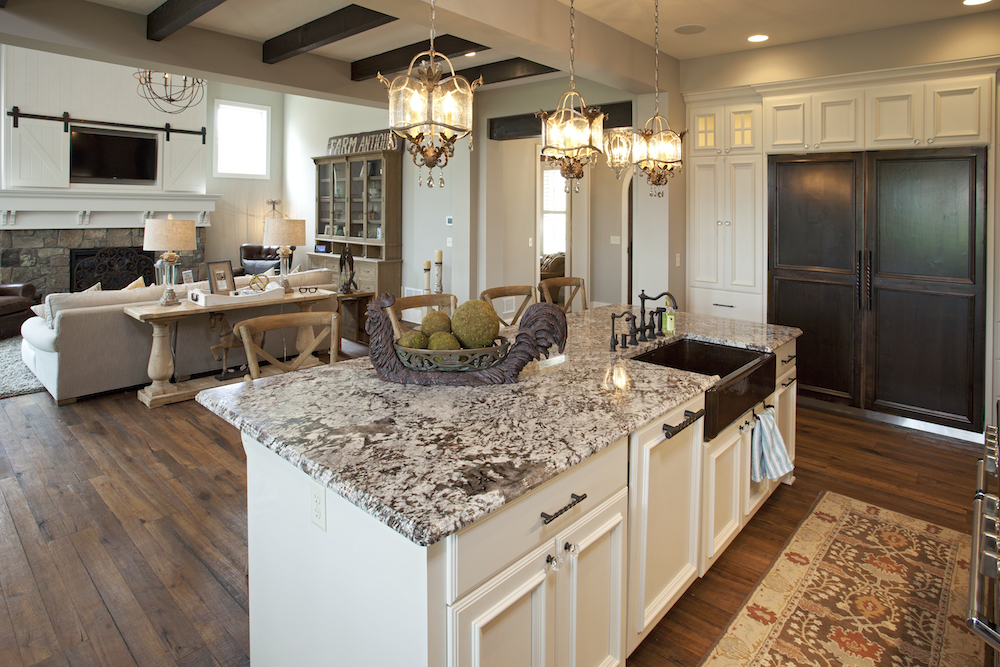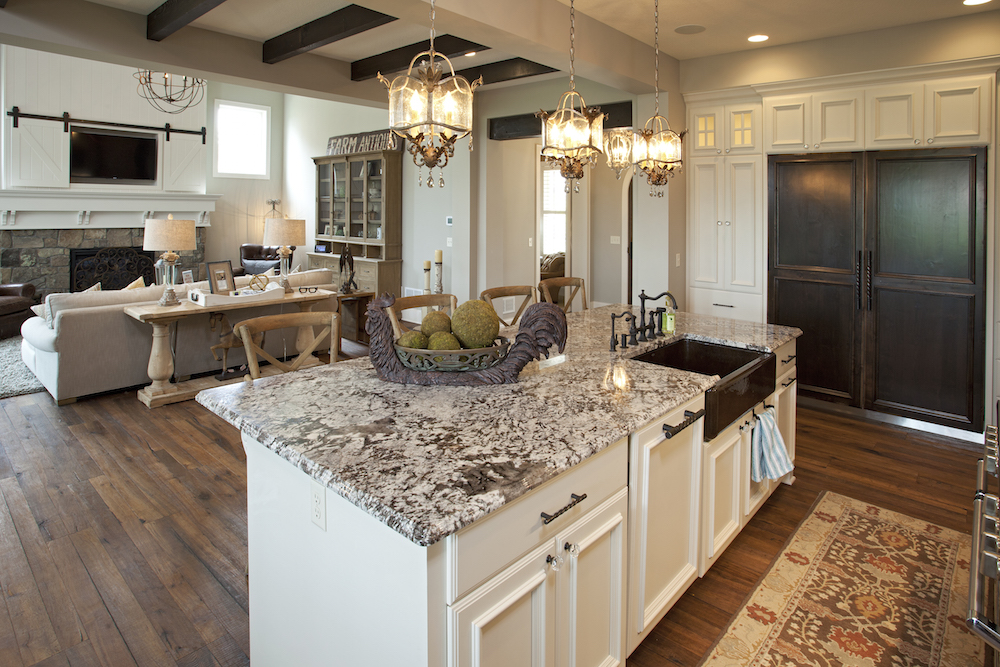 Granite Countertops are the Ideal Choice for your Kitchen Remodel in Minneapolis, MN
C&D Granite has the knowledge and expertise to provide dependable services AND a workmanship guarantee. We value our customers and will work hard to assist you through the granite countertop selection process and guarantee your satisfaction with our services. Visit C&D Granite to find out more about our products, services and unlimited guarantees in Minneapolis MN.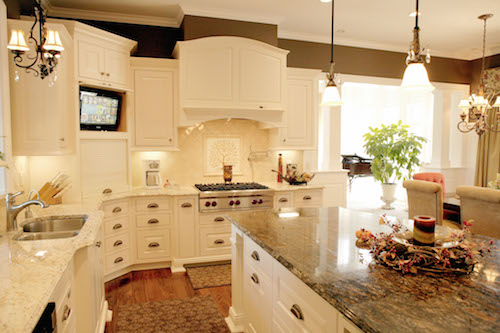 C&D Granite Minneapolis Stone Countertop Showroom
6801 Shingle Creek Pkwy, Suite 400 Brooklyn Center, MN 55430
C&D Granite Richmond Stone Countertop Showroom
767 1st Street SE Richmond, MN 56368