Choosing the perfect stone countertop – C&D Granite
We often times hear our customers say how choosing the perfect bathroom or kitchen countertops is overwhelming for them. There are plenty considerations at hand and the fear of being unhappy with their choice can cause stress. C&D Granite completely understands that you are not an expert on granite, quartz, soapstone, and marble stone countertops nor do we expect you to know precisely what you want the first time you meet with our stone countertop experts. Our granite professionals want alleviate any concerns you have about stone countertops and meet our high self-standards. For now, here is helpful criteria to think about when making the choice on what stone countertop will be best for your home and lifestyle.
Natural stone surface appearance
Marble, granite, soapstone, and quartz countertops have variance in their core materials. Some types of stone are completely natural while others look natural but are really man-made. Think about the color and pattern differences in natural stone countertops. Some stone slabs have a solid color appearance while others may have distinct movements or designs in the stone to appear more earthy.
The edge profiles of your kitchen countertops can add creativity and personality to your kitchen. There are simple options for de profiles as well as more detailed choices. Countertops with greater detail in their edges appear look creative and stand out when compared to simplistic edge profiles. Going with a less detailed edge for your stone countertops is another effortless way to provide style to your kitchen or bathrooms. View our edge profile options here to get a better understanding on how your countertops edges can really impact the appearance of your bathrooms or kitchen.
It is also important to take into account cabinetry color and the overall atmosphere you want in your bathrooms or kitchen. Perhaps you would enjoy a sleek and clean bathroom or a rustic kitchen. View C&D Granites stone showroom to see the past work we have done and perhaps find inspiration for your own home improvement project.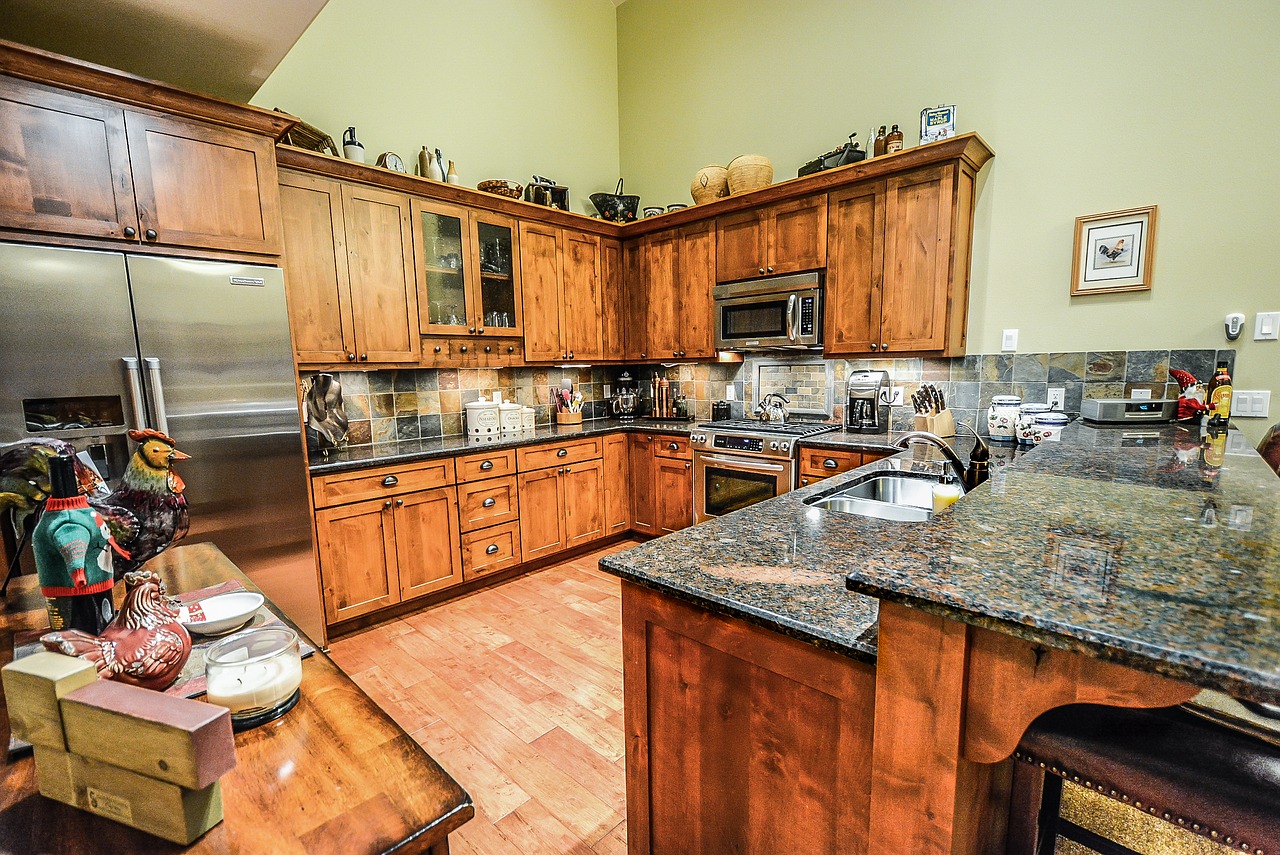 Care and maintenance required
Each type of natural stone requires different care. Myths about stone countertops leave many people under the impression that there is always a lot of upkeep and maintenance needed when you choose a stone countertop. This is not true – C&D Granite offers plenty of stone surface options that require virtually no maintenance.
General care tips for any countertop you own includes using coasters, trivets, and cleaning up spills when they originate. More in-depth care instructions can be found on our natural stone countertop maintenance page.
General levels of maintenance for stone countertops:
Low Maintenance: Quartz and Soapstone
Stone that is categorized as low maintenance is due to it being man-made. These types of stone are very durable and require virtually no maintenance effort.
Medium Maintenance: Granite and Quartz
Granite stone will require resealing, but only every couple of months. Both granite and quartz stone surfaces are highly resistant to heat and open flames.
High Maintenance: Marble and Travertine
Marble countertops require a little more effort. They need to be resealed often to avoid staining and damage from hot pans place directly on their surface.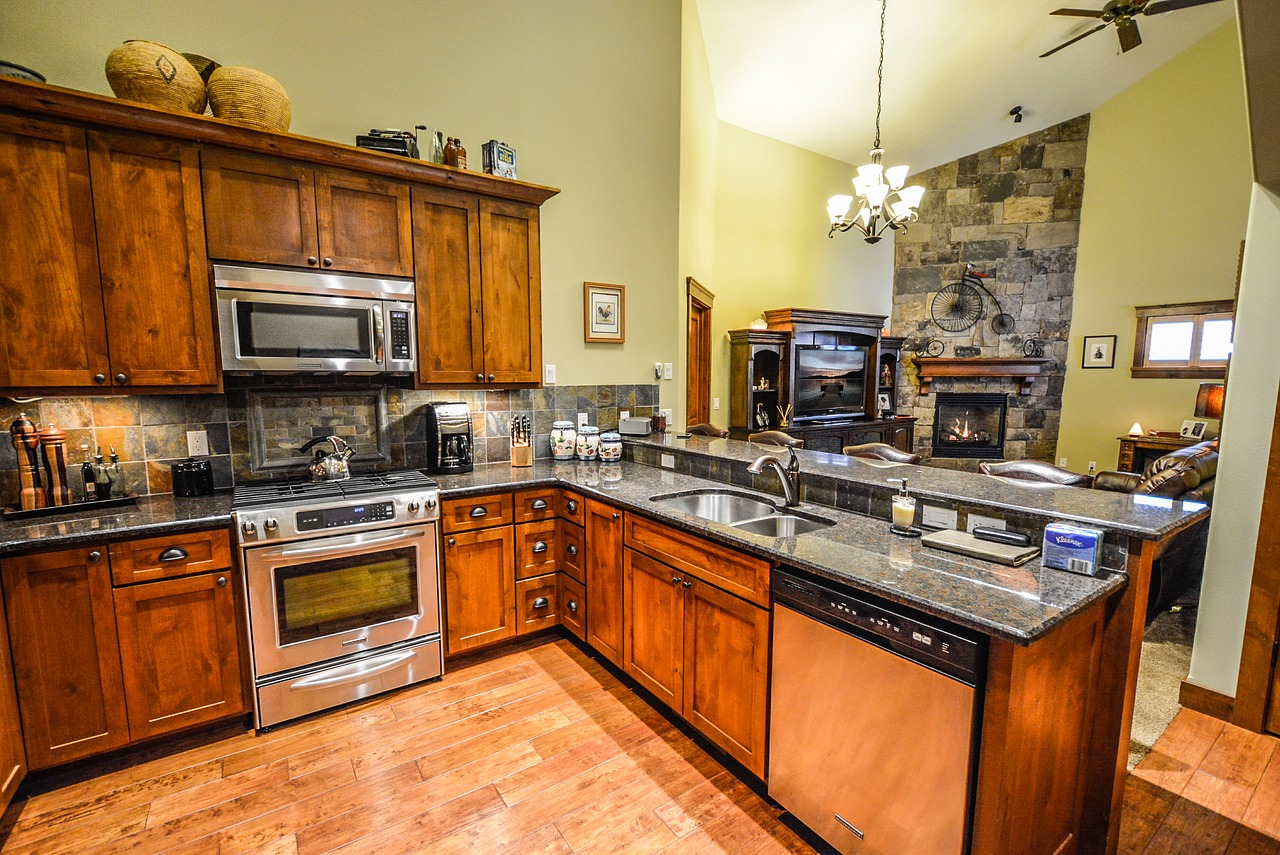 Everyday kitchen usage considerations
Everyone varies in how much cooking they do at home. Some people cook breakfast, lunch, and dinner for themselves or their families every day on their countertops. Others rarely do food prep on their countertop surfaces. Both and everything in-between is completely fine options, but you should take in the rolling level of kitchen usage when choosing a stone countertop.
Amount of time spent in the kitchen:
Marble can be damaged easier than other stone countertop options. Acidic food like lemon slices could cause damage if left on the surface for a day. Always be aware of spills or messes made by children to keep your marble countertops looking good as new. Marble countertops are perfect if you have children who are older or have time to clean up messes soon after they occur. Also, marble is great if you are a baker. Naturally chilled, marble countertops make it easy to maintain baked goods at desired temperatures.
Granite countertops are more durable than marble countertops but will still show signs of damage if under constant heavy use. If you frequently use the kitchen and want to keep your countertops looking like new, always use cutting boards and clean up any spills and messes as they occur. Granite countertops are wonderful choices if you use your kitchen regularly but also clean up after yourself and take caution when cutting on the surface.
High: Quartz and Soapstone
These two man-made stone options are extremely durable. Quartz and soapstone are perfect if you have young or messy kids and can't always get around to cleaning your countertops until the next day. Quartz doesn't stain easily and are easy to maintain surfaces.
C&D Granite hopes these considerations make it easier for you to choose the best stone countertop for your lifestyle. Feel free to ask our granite experts questions on your home improvement project. C&D Granite looks forward to working with you to bring high quality, durable stone countertops to your home.