Kitchen Countertop Surface Comparisons: Which Kitchen Countertop Surface is Right for You?
Kitchen countertops are essential components of any functional kitchen and the countertops you choose will make a difference in the appearance and the performance of your new kitchen. You may be looking for kitchen remodeling ideas, building a new kitchen or simply updating your existing kitchen. Whatever the case may be, look no further than C&D Granite's kitchen countertop comparisons to assist you with your kitchen countertop selection.
The options of kitchen countertop choices can be overwhelming. You can select from a wide variety of products and materials for your kitchen counters. You may be thinking of granite countertops for your kitchen or you may be thinking of another natural stone like quartz countertops, either decision is a wise one. Natural stone countertops are the best choice you can make for your kitchen countertop needs. We will tell you why to select natural stone countertop surfaces, what the disadvantages are for choosing a material other than natural stone for your new or existing kitchen and what the advantages are for natural stone selection.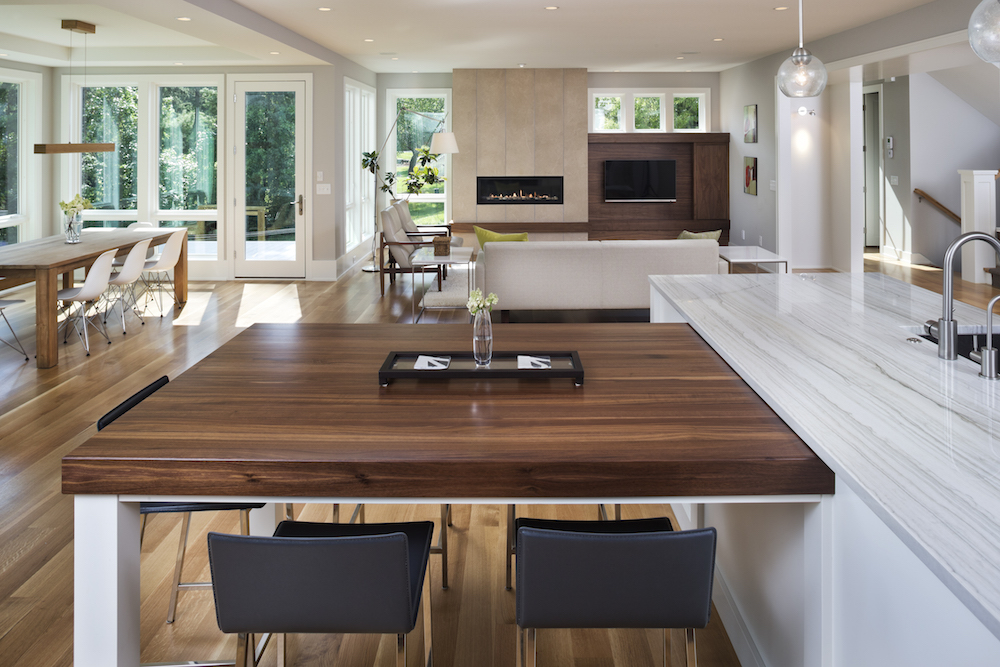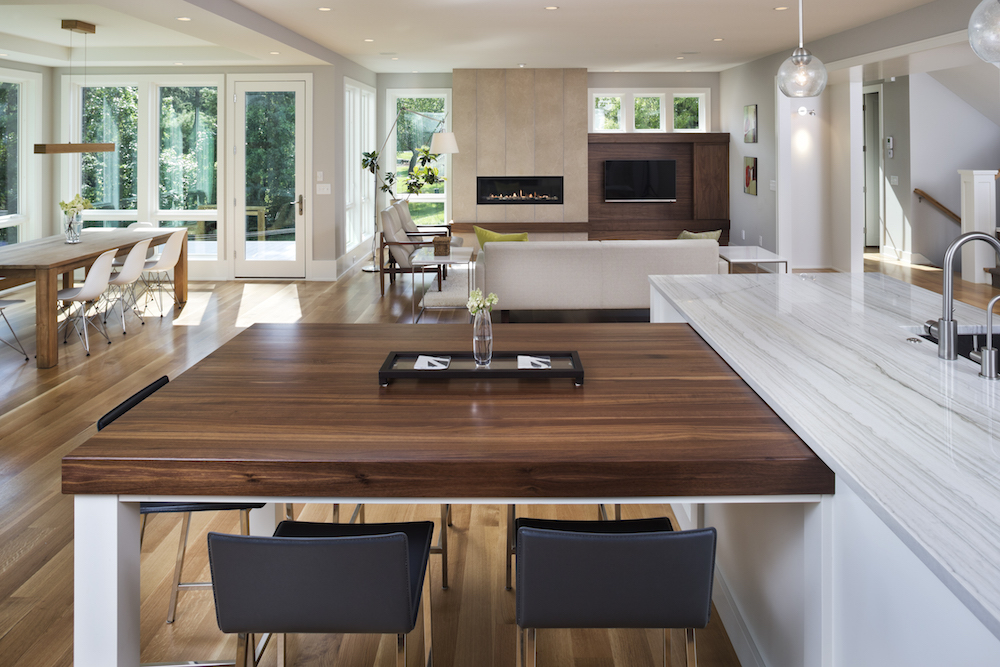 Natural Stone Countertops are Best for Your Kitchen Countertop Needs
While there are many materials available for kitchen countertop surfaces, the best choice you can make is to choose any of the natural stone products. Some natural stone products offered by C&D Granite that are excellent kitchen countertop materials are granite, soapstone, marble and quartz. Any other products that you select for your kitchen countertops will have a myriad of disadvantages to them.
Some of these products can easily scratch and nick when they come in contact with any type of sharp object. These products are also easily susceptible to burns when exposed to hot pots or pans or other hot items. In addition to burning under hot conditions, heat can also make these materials actually melt as well. Many of these materials are not heat resistant in the least and can even crack in any type of heated conditions.  Some other disadvantages you will encounter if choosing non natural stone countertops are that staining is very common in these materials as is warping, peeling and excessive bacterial growth from prolonged moisture exposure. This certainly is undesirable when wanting to install your kitchen counter tops anywhere near a sink like you would be doing in a kitchen.
Other drawbacks and difficulties that come from kitchen countertop products that are not natural stone materials are that some of them have uneven surfaces. Uneven surfaces can make certain kitchen projects difficult and burdensome. It is difficult to roll out a pie crust or make a homemade pizza without an even kitchen countertop surface. In addition to these disadvantages, non natural stone products are also unsightly, can have an unnatural feel to them and can cost more than natural stone products. The possible repairs that may need to be done and upkeep needed to maintain these unnatural products, could be ongoing, can end up being pricey and can end up developing into quite an inconvenience.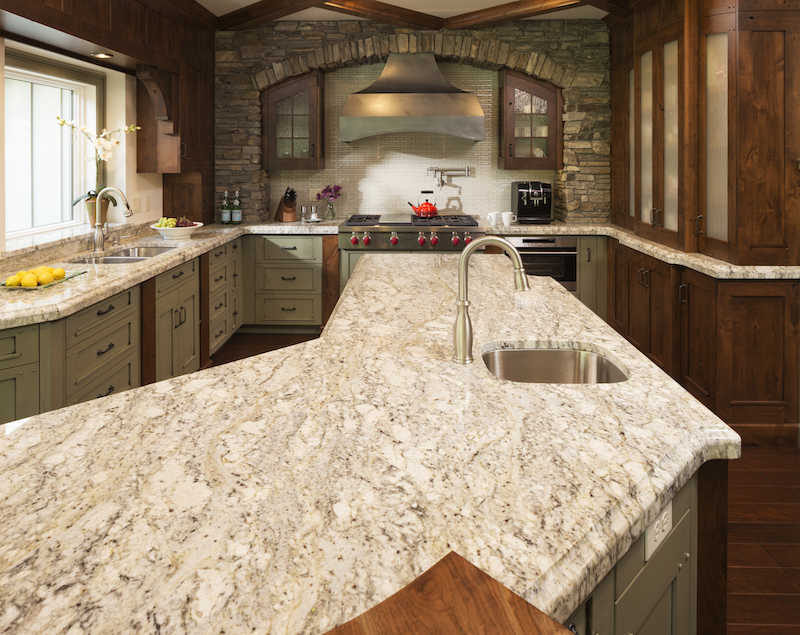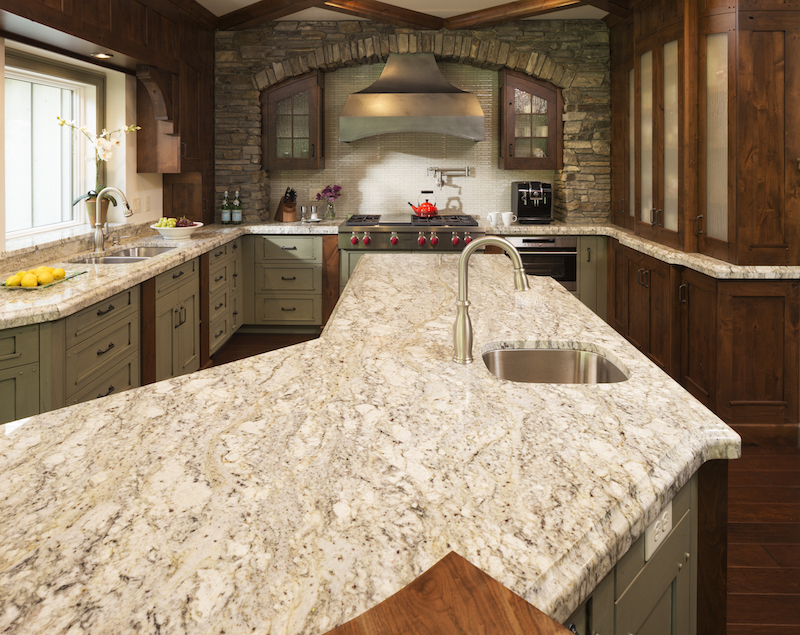 Why Natural Stone Countertops are the Best Choice for Your New Kitchen Countertops
Natural stone products are an excellent choice for any home remodeling project or home building project that requires kitchen countertop replacement or purchase. These natural stone products are full of advantages to using them for your kitchen countertop surfaces. When choosing your kitchen countertop materials, consider the following advantages to using natural stone such as the granite, quartz, soapstone or marble that C&D Granite offers.
Granite is a beautiful, natural and popular choice for natural stone kitchen countertops. Granite countertops are resistant to staining, resistant to heat damage and resistant to scratching as well. This natural stone also has the advantage of each granite slab being completely unique and one of a kind. What this means for you is that your granite countertop will not be like anyone else's. Granite also comes in a wide variety of colors that each contain beautiful mottling. Granite countertops are easy to clean, affordable, long lasting and durable.
Quartz is another natural stone that is low in maintenance and has many impressive qualities such as heat resistance and stain resistance. Quartz countertops are also available in a wide range of colors and patterns that are sure to please any kitchen owner.
Soapstone is a product that is great for kitchen countertops because it has natural features. The unique colors of soapstone countertops tend to darken a bit over time. Soapstone countertops are also low maintenance and very appealing to the eye.
Marble is an elegant natural stone that is heat resistant and stain resistant as well. Marble countertop is also great for kitchens that see a lot of baking because dough will not soften when coming in contact with this kitchen countertop surface.
Natural stone countertops are the best choice for your kitchen remodeling project or new kitchen project because they are generally heat resistant, stain resistant, scratch resistant, they are low maintenance and they are naturally beautiful.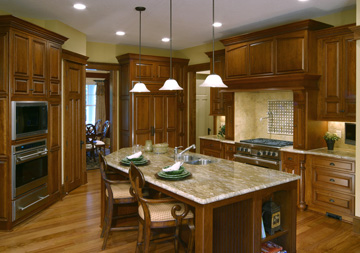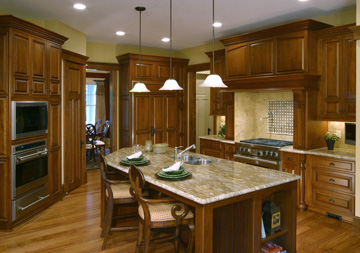 Choose Natural Stone Countertop Products for Your Kitchen Countertop Needs
When searching for the perfect countertop surface for your kitchen remodeling or kitchen building task, consider the advantages of natural stone products. Also consider the disadvantages to the other non natural stone products before making your decision. Non natural stone countertops are easily damaged, can be expensive and can require lifelong attention. The countertop comparisons really are no comparison – natural stone products will serve you and your family the best. The natural stone countertop selections offered by C&D Granite of Minneapolis MN are durable, low maintenance and will offer a lifetime of beauty for your kitchen.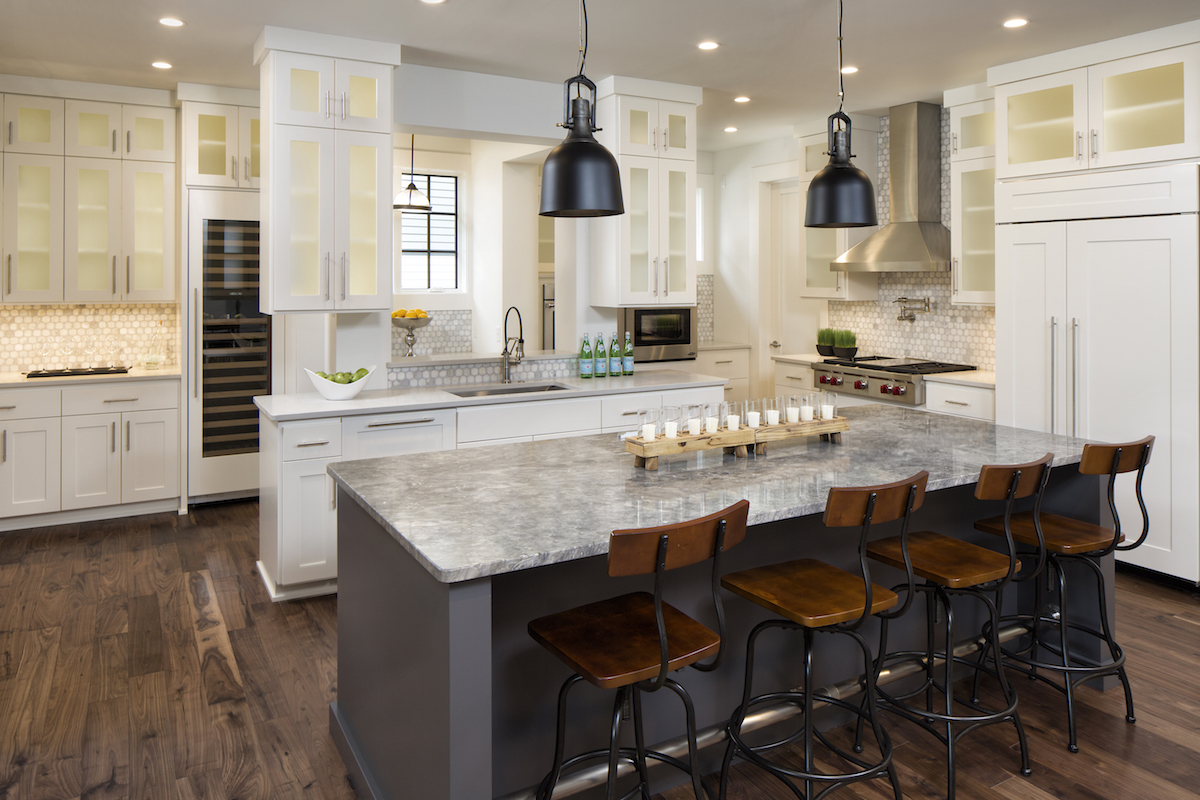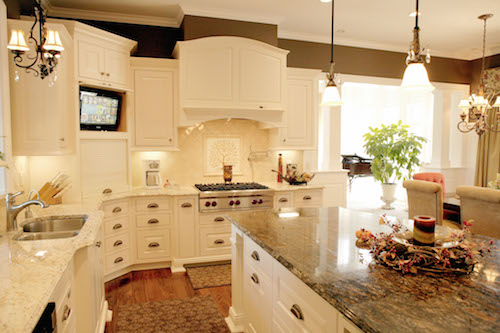 C&D Granite Minneapolis Stone Countertop Showroom
6801 Shingle Creek Pkwy, Suite 400 Brooklyn Center, MN 55430
C&D Granite Richmond Stone Countertop Showroom
767 1st Street SE Richmond, MN 56368