Our Unlimited Guarantee
When you work with C&D Granite you receive a high quality solid surface and our signature Unlimited Guarantee. Making the choice of who you should trust to add a beautiful and luxurious granite countertop to your home can be a breeze. Your personal satisfaction is important to us. When you partner with C&D Granite, the granite stonework we do for your home is covered for as long as you own your home.
This Unlimited Guarantee is our way of of showing how highly your satisfaction matters to us. We are the only granite company in Minnesota to offer this Unlimited Guarantee. We will be there through the entire journey from start to finish as well as whenever you need us down the line. We view every project we work on as a commitment and are dedicated to serve you for as long as you own your home. Whether we install a granite countertop in the kitchen, bathroom, basement, or bar space in your home, we will always be available to you. We enjoy working with our customers and will be accessible whenever you need help or advice with your granite countertops. Please read some of our testimonials to see for yourself how C&D Granite aims to please our customers.
Work with the guys with the Unlimited Guarantee – that is, for as long as you own your home, we've got your granite covered. Period.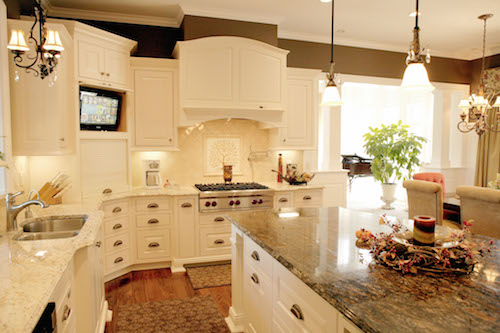 C&D Granite Minneapolis Stone Countertop Showroom
6801 Shingle Creek Pkwy, Suite 400 Brooklyn Center, MN 55430
C&D Granite Richmond Stone Countertop Showroom
767 1st Street SE Richmond, MN 56368