Natural Stone Countertops
Choosing to have natural stone countertops installed is an excellent decision for any home. C&D Granite guarantees we will work with you to choose the best stone for your quartz countertops, marble countertops, soapstone countertops, or granite countertops. Our natural stone countertops bring a sense of luxury to your home. Choose from kitchen countertops or bathroom countertops, vanity tops, and other stone surface options for your home. We offer the best stone countertops selection and a knowledgeable team to satisfy our customers.
There is a lot to consider when choosing which type of stone countertops you want in your home. Although very similar, quartz and granite have their differences. Along with natural stone countertops being beautiful, you can add even more functionality to them with heated countertops and charging stations. Each type of countertop has different benefits, view the differences in our granite, soapstone, quartz, and marble countertops to help you decide which stone countertop best suits your life and needs.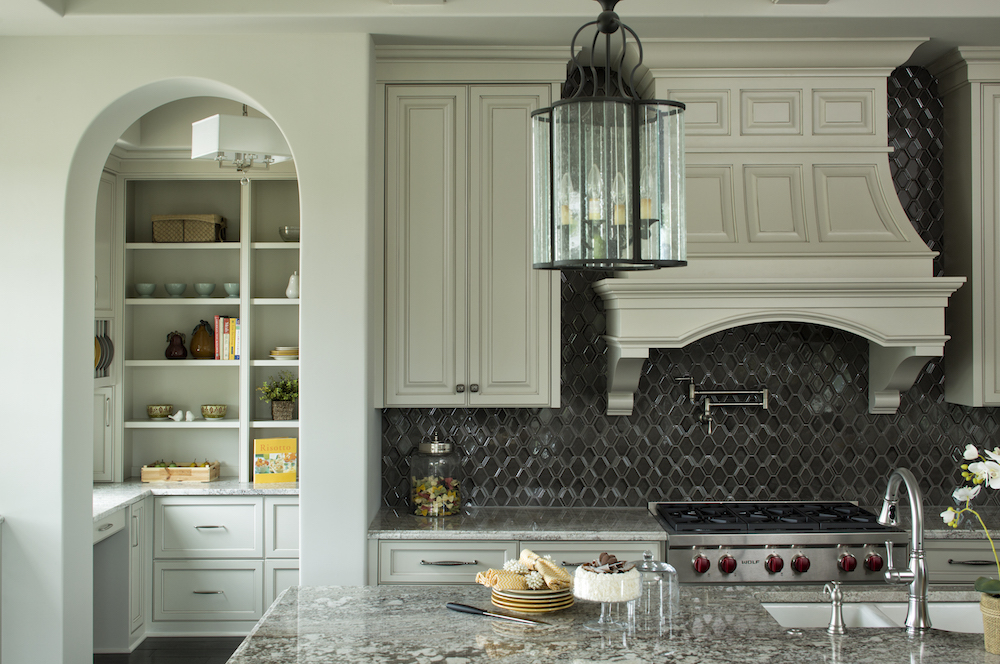 Heated Countertops
What are the benefits of having heated stone countertops? One benefit of a heated stone countertop is comfort. Imagine sitting down to breakfast on a chilly morning with your family. You lean on the counter and instead of feeling a cool sensation, you feel relaxing warmth. Heated stone countertops eliminate the cold feeling other stone countertops tend to have.
Stone countertops are beautiful and heated stone countertops are an excellent upgrade to the beauty they will add to your kitchen countertops. Heated stone countertops can be cut to fit into any countertop. Heated stone countertops are easily installed and are easy for homeowners to take care of. Installing a heated stone countertop will make your home welcoming and relaxing.
Countertop Charging Station for Smart Devices
No need for ugly charging cords spread across your new stone countertop, you can have a wireless charging station integrated right into your stone countertop! This feature allows you to toss out your old charging accessories and free up counter space. Simply place your smart phone or device on the surface to commence charging. This is an excellent feature for multitasking, you can cook or clean while your devices charge nearby. Your new stone countertop will be elegant and functional when you add a stone countertop charging station to your kitchen or bath.
Types of Stone
Each stone countertop we install has a unique color and pattern to it. We will work to find you the best stone countertops for your kitchen, bar or bathroom. Our expert stone countertop advisers and installers have the expertise to help you find the perfect stone countertop to fit for your home.
Granite Countertops
Think of how timeless and fresh your kitchen will be with granite countertops and a matching granite backsplash. Upgrading your kitchen or bathroom with granite countertops is the perfect solution to updating your home. New granite countertops will also raise the value of your house. In addition to granite countertops, other natural stone countertops will have the same effect. Both granite countertops and other natural stone countertops will add timeless style to your kitchen and bathroom. Granite stone countertops are durable and will last for many years to come.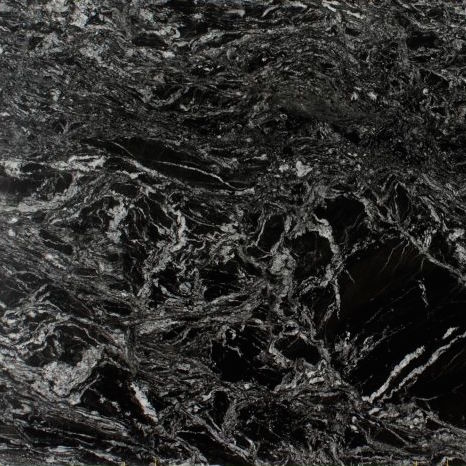 Photo: Silver Waves Granite
Characteristics of Granite Countertops:
Strong, long lasting natural stone countertops
Provides a real natural stone appeal
Adds value to your home if you ever decide to sell
Built to last, you won't regret getting a granite countertop. We will work with you to find the perfect kitchen or bathroom granite countertops for your home. There are many alternative color options that range from neutral colors, like white granite countertops, to more earth tones, such as blue granite countertops. Do not settle for fake, cheaply made countertops that are not build to last. Give you and your family the quality and luxury of granite countertops.
Marble Countertops
Marble countertops are a natural stone and greatly increase the appearance of your bathroom and kitchen. Colors vary from white to black marble countertops along with countless other color and texture option for your dream kitchen. These stone surfaces are excellent choices for any kitchen because marble is highly resistant to heat damage. Cultured marble vanity tops look astonishing in bathrooms and will impress anyone who enters your bathroom.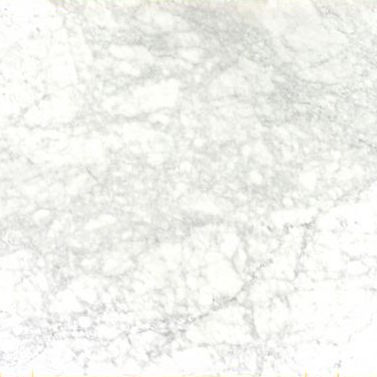 Photo: White Carrara Marble
Characteristics of Marble Countertops:
Natural countertop appearance
Heat resistant
Hypoallergenic countertop option
Keeps your kitchen cool
It is advised to use hot pads and trivets on marble countertops as an added extra precaution to insure the safety of your marble worktop. C&D Granite knows that marble countertops look beautiful and that you want your countertops to last. We provide instructions on cleaning and caring for your countertops as well as helpful hints on how to make your marble vanity tops last for years to come. There are myths about marble being difficult to clean. However, marble countertops are easy to protect and bring a wonderful natural atmosphere to your home.
Contact Our Stone Countertop Professionals
We  have been in the stone countertop business for many years and have the industry knowledge to answer any inquiries you may have about quartz countertops, granite countertops or marble countertops. We can help decide which natural stone is right for you.
Contact Us
Quartz Countertops
Quartz stone is a man-made stone that provides a natural appeal to any living space. Quartz countertops are low maintenance and durable countertop options. These solid surfaces look like marble countertops and granite countertops, but are a man made mineral mix of color and textures. Offering quartz countertops allows us to provide a more cost effective choice in alternatives to natural stone countertops for our customers to choose from. Even though they are mineral mixtures, they still look like real, natural stone countertops.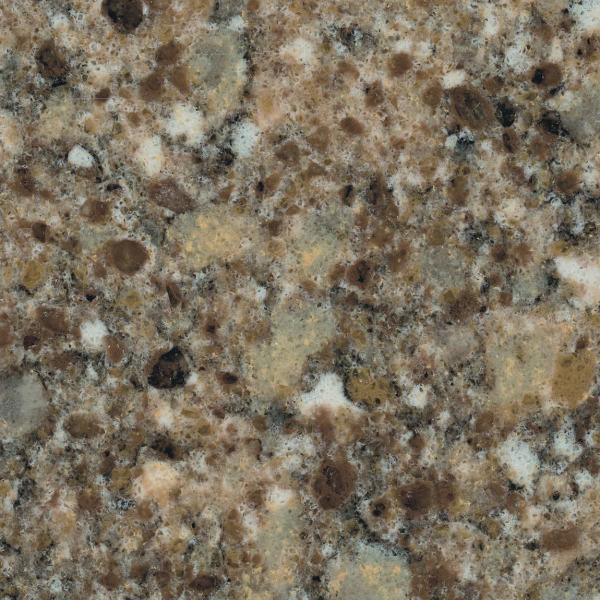 Photo: Rolling Stone by Hanstone Quartz
Characteristics of Quartz Countertops:
Stain resistant
Low maintenance alternative to stone countertops
Natural stone countertop appearance
High quality
Strong surface that will last many years
What type of quartz countertop are you looking for? Whether you know you want a white quartz countertop or aren't sure what to look for, we have fantastic selection of quartz countertops. Quartz slabs come in many varieties. You don't have to worry about having limited selections when searching for the perfect stone countertops when you work with C&D Granite. By adding natural quartz countertops to your home, you truly increase the beauty and overall appearance of your kitchen or bathrooms.
Soapstone Countertops
Timeless and classy, soapstone countertops are a popular choice for kitchen countertops and bathroom countertops. Soapstone countertops have been a classic choice for home owners for many years. These natural stone countertops make a home look stunning when paired correctly with your cabinets. Whether you are going for a theme from modern to rustic, soapstone countertops will make your home look beautiful and your natural stone countertops stand out.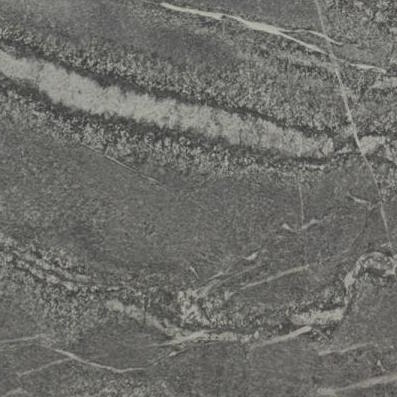 Photo: Mirasol Black Honed Soapstone
Characteristics of Soapstone Countertops:
Provides unique oiled-or-not oiled look
Heat resistant
Natural stone countertop surface
Does not stain
Environmentally friendly
Soapstone is a much softer surface than granite. You will want to use a cutting board and pot holders on soapstone countertops as opposed to not needing to on granite countertops. Soapstone countertops have a special oil that can be applied to give them a varying appearance. Many customers enjoy the look of soapstone countertops without oil and wait years between oil applications to keep that look. Other customers like to oil their stone countertops routinely because they prefer the oiled look. Soapstone countertops are flexible and offer whichever look suits your taste. Soapstone also makes a stunning statement around a fireplace.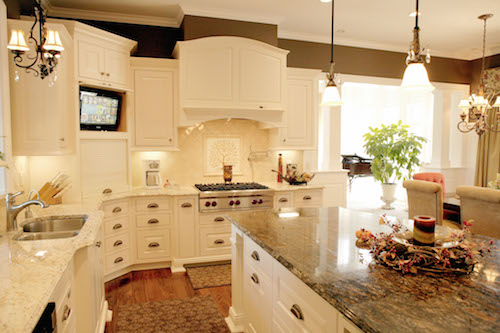 C&D Granite Minneapolis Stone Countertop Showroom
6801 Shingle Creek Pkwy, Suite 400 Brooklyn Center, MN 55430
C&D Granite Richmond Stone Countertop Showroom
767 1st Street SE Richmond, MN 56368